CLICK HERE for more information about School Opening
Reception school day - please be on time:
Start 8:50am (gates open from 8:40am)
Finish 3:20pm (1:30pm on Fridays)
Come to gate B only (through staff car park)
Please check ClassDojo page for weekly updates and tasks.
Welcome back to Reception, we hope you had a lovely half term! We have lots of exciting things planned for Spring 2 term as we explore the topic of 'stories from around the world' over the next five weeks.
In the early years foundation stage (EYFS), we study the same topics throughout the year in order to deepen the children's knowledge and understanding. However, the weekly planning will be differentiated appropriately to meet the needs of all children for each year group. Below is a list of our class topics for the year. Have a look and see what your child will be learning during each term this year:
Autumn 2 - Traditional Tales
Spring 1 - Changes

Spring 2 - Stories from Around the World
Summer 1 - Growing and Life-cycles
Meet the Staff...
RECEPTION W
RECEPTION C


Miss Weale
Mrs Selby-Shore
Ms Majda


Mrs Hodgkiss
Miss Martin
Mrs Malik
Welcome to Spring Term 2 in Reception!
This term we are going to be learning about stories from around the world. During our literacy sessions, we will be reading a number of books to help learn all about how stories are told in different countries and cultures. We will start by reading 'The Lion Hunt', which is a story set in Africa that will help us explore the similarities and difference to our own country, particularly the weather and wild animals. Then we will be reading a book from India, 'Elephant Dance' which will help us explore the Indian culture, including their traditional dance and food. Other stories we will read include 'Handa's Surprise' and 'The Magic Paintbrush'.
We will continue to learn how to explore our classroom and engage with our learning. Please help your child to be independent by ensuring they can get changed, feed and wash their hands themselves. Each child will need a bag of spare clothes and their PE kits and a water bottle, to be kept in school. They will be sent home half termly to be washed.
Reading - Please can you read with your child for at least 5 minutes a day and write in their reading diary weekly.


Phonics, Phonics, Phonics!!
In phonics, alongside continuing to develop our phase 2 phonics.
We will learn how to blend to read and segment to spell simple words using the phase 2 sounds.
The sounds we will be focusing on in Phase 2 are; s, a, t, p, i, n, m, d, g, o, c, k, ck, e, u, r, h, b, f, ff, l, ll and ss.
Some children will be learning Phase 3 phonics. The sounds they will learn in this phase are: j. v. w. x. y. z, zz, qu, ch, sh, th, ng, ai, ee, igh, oa, oo, ar, or, ur, ow, oi, ear, air, ure, er.

We will continue to send home words including the sounds that your child has been learning for you to practise at home.
Here are some useful websites:
https://www.phonicsplay.co.uk/
https://home.oxfordowl.co.uk/help-child-learn-age-4-5/
Our Termly Topic
We will be looking at books related to the topic 'stories from around the world' this half term, we will be focusing our literacy and creative work around these stories, including baking traditional foods from other cultures, learning Bollywood dancing and creating rain shaker instruments.
The EYFS Framework
Throughout Nursery and Reception, we deliver the Early Years Foundation Stage Profile. We use this to teach each child, considering their level of development and any additional needs. A copy of this can be viewed here :
https://www.foundationyears.org.uk/eyfs-statutory-framework/
Staff are always on hand to discuss your child's development and give advice or practical support on how to encourage learning at home as well as at school! We are happy to help!
This page will be uploaded on a regular basis will any class information, news and alerts, and pictures and videos showcasing our learning while at St Luke's! (see Dojo for photos)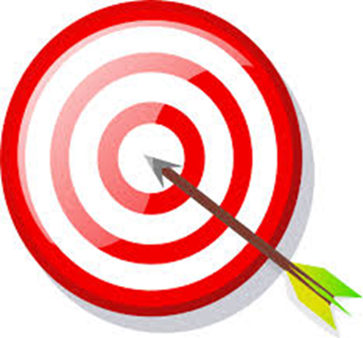 Our Class Targets
This half term we are focusing on writing simple phrases and sentences, using an effective pencil grip.

We will be exploring number bonds to 10.

We will continue to learn sounds in phase 2 and 3 phonics in order to help us begin to read and write words and sentences.
| | | |
| --- | --- | --- |
| | Useful Websites | |